PENZANCE GIN. A GIN THAT STANDS UP FOR ITSELF.
BUY PENZANCE GIN
FREE DELIVERY ON ORDERS OF £50 OR OVER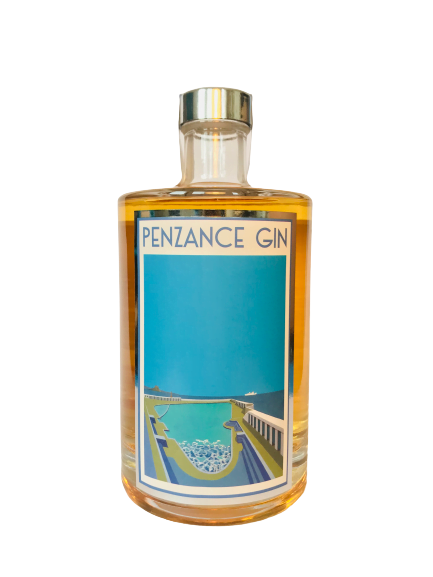 ♦
The beautiful variant of amber colour of the Gin is the result of the length of time that we steep the natural botanicals, which achieves the deliciously smooth aftertaste.

Our batches of gin can vary in amber colour due to the plant-based botanicals and natural essences we use.

Penzance Gin has a smooth, earthy flavour with an exquisite after taste. A hint of citrus that runs along this amber nectar. It has just the right number of botanicals to give it a unique flavour and depth of its own.

Our ethos is simple, top quality, warmth and much laughter.
♦
PENZANCE GIN
 A premium gin with artisan flavours from the gateway to West Cornwall